David R. Schneider, APC
               Over 24 Years of Experience & Excellence
Get to know the Law Offices of David R. Schneider, APC
The Practice is dedicated to personal service and is client oriented. While all clients meet personally with the attorney for all their legal needs, our staff provides efficient personal service, ensuring that each client's needs are met.
With a major focus on the practice of Estate Planning and Probate work, David enjoys giving his clients the personal attention each client needs and deserves.
In the majority of instances, clients face new concepts and challenges when facing Estate Planning decisions often not contemplated or considered before. David is uniquely skilled at finding personal and specific solutions to fit each family's individual needs/situation. After having advised well over 5000 families in the last two decades of practice, David will often suggest solutions which bring the client security, peace of mind and the relief of complete planning.
Assisting Families with Probate and Conservatorship Needs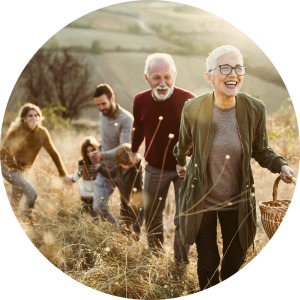 There are the unfortunate families who have experienced a loss and are now facing the daunting task of administration of a Probate Estate. The practice handles probate proceedings throughout California helping families navigate the legal channels to obtain the assets of their loved ones. The current Court System focused on remote court appearances have allowed the practice to handle probate multiple matters in multiple courts, saving the client on travel costs and time, which of course mean saving money.
Additionally, there are many families who need to advocate for their developmentally disabled children, once these children attain the age of 18 and are legally considered adults with privacy rights. California has a unique system of conservatorship called a "Limited Conservatorship" specifically designed for families of developmentally disabled persons. The attorney works in the Southern California court system from San Luis Obispo to San Diego County.
Sign Up For The DRS Newsletter Today
Get Monthly Updates!
---
By submitting this form, you are consenting to receive marketing emails from: . You can revoke your consent to receive emails at any time by using the SafeUnsubscribe® link, found at the bottom of every email.
Emails are serviced by Constant Contact
"
After negative experiences with several other attorneys, we turned to David on a referral from a friend. It couldn't have been a more positive experience. He helped us set up living trusts, wills, powers of attorney, and advanced healthcare directives. He was flexible, patient, and went above and beyond to offer the best service, thoroughly explaining the process and every piece of the paperwork. I have been actively recommending his services to family, friends, and co-workers, and anyone else looking for an excellent attorney for probate services.
"
"
David thoroughly explained our living trust ensuring that we had a clear understanding of how each part works and answered all our questions with patience and ease. Professional and courteous front office. We highly recommend David and his team.
"
"
Very knowledgeable, caring attorney. He definitely covers all of the issues and delivers a comprehensive trust package.
"
"
As a mediator, I know many attorneys, and their reputations, and knowing what I know, I chose to go to David R. Schneider to handle my trust.
"
"
David is extremely thorough and really takes the time to explain everything you need to know regarding living trusts, wills, advanced healthcare directives, etc. I left our meetings feeling knowledgeable and completely confident in the documents that were created. After our virtual meetings, the final signing process was quick in person with his friendly and professional office manager Pam. I would highly recommend David to anyone seeking help regarding trust services and estate planning.
"
Your Initial Consultation
It is a well-known fact that "people do not plan to fail, but they do often fail to plan!"
Our focus is to work with the client to reverse what otherwise inevitable; the expensive and lengthy Probate Proceeding. Each client works directly with David Schneider personally, to establish the best plan to fit their family needs. "It is impossible to know what you do not know". Most clients have difficulty expressing their ideas and concerns when it comes to a subject as confusing as the California Probate Code. This is where David comes in; to listen to you and to find out what is important to you helping you to frame the right questions to create a solution, together – we call this "listening between the lines." The cruel fact is that, for those that do not plan, the State has already created plan for them; a Probate Proceeding when dealing with the estate. David is here to help. Let him show you how we can work together to make the right decisions for you and your family.